Changing Lives, One Ripple at a Time
Attendees at our 'Ripples' online conference share stories of the times they witnessed how small acts of kindness made a real difference.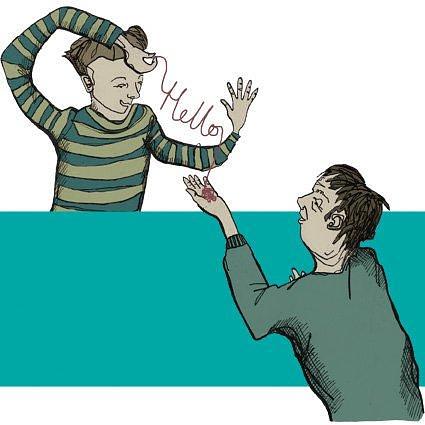 Our online October conference this year takes as it's theme 'Ripples… The Power of You'. We wanted our conference's events to look at how the acts of individuals can 'ripple' outwards, causing others to make decisions whose consequences then ripple out further.
When we began to promote the conference, we asked people to share with us stories of times they witnessed small actions that went on to have large consequences. Here is a selection of what people told us.
'I am currently dealing with two students who have anxiety, one as the result of trauma when he was younger. I have managed to bring both families together so that the students have a friend to come to and from school with, which has solved the arguments the parents were having over who was responsible for accompanying their young person to school.'
'I work for Families Outside and my role is to support families when they have a person in prison. One young person who I work with had not seen her Dad since 2018. Dad is in prison in a different local authority area. She was desperate to see her Dad; however, visiting in person was not possible. After weeks of communication between myself and prison social work, we managed to set up a virtual visit for the young person and her Dad. This was the first time they had seen each other in five years. They are now in regular contact via virtual visits and this has made a massive positive change in the young person's overall life.'
'Yesterday we encouraged our staff to set up an indoor picnic at our family connections centre for a young child and his dad (who haven't had contact with each other for over a year). The dad told us afterwards that "It was the best day of my life", and the child asked to "come back again next week".'
A slightly longer story now that shows how keeping at it can have a big effect on a young person's life.
'We supported a young person who had been in foster care for a large part of his life and had childhood trauma relating to his mother's suicide. He had completed a college course where he had accommodation attached to it and had a place at University lined up for after the summer break. He had not managed to arrange any accommodation for himself between finishing college and starting University and had been sofa surfing for a few weeks but had run out of options.
'He contacted Rock Trust and we found him a host family through our Nightstop Service he could stay with. He was provided with toiletries, new pyjamas, meals, snacks, washing and laundry facilities. He was relieved to have found a safe place to stay as he had been contemplating sleeping rough.
'The host provided his own bedroom and bathroom and an empathetic ear. We managed to find three different hosts who could take turns hosting him for a week or so at a time, It was tricky because people were on holiday or having people to stay for the Edinburgh Festival. He was grateful for the help but as time got on and he had been weeks moving from host to host with his belongings, he became despondent and had thoughts of giving up University – and even on life.
'He had some bad news that the University would not allow him to move into his accommodation early. He asked his father if he could stay with him for a couple of weeks but he said no. That day I met him he said he was feeling very low and just wanted to give up University and was feeling life was hopeless and there was no point in trying any longer.
'I spoke to his throughcare aftercare worker who had been on holiday for a few weeks and asked him to chase up the University for accommodation. The University then said he could move in early on 4 August instead of 4 September. He was delighted and I helped him move in. The accommodation did not have any bedding or towels so I brought him from Rock Trust all his bedding and towels. He was grinning from ear to ear when he saw his new student accommodation and thanked me and the hosts for helping him and being so kind.
'He said Nightstop saved his life. He is studying sound engineering and eventually hopes to work in TV and movies. He said he was so glad he didn't give up, and without Nightstop, Rock Trust and the volunteer hosts he would have – and things would have been very different.'
Finally, a short but sweet story that demonstrates a faith in the smallest of measures to effect change.
'My son says "Hello" to people that he passes regularly. I think this is a simple thing to let others know someone sees them. One person seeing another can change so much for them.'