NATIONAL CONFERENCE 2017
Transforming Conflict
Nurturing Human Relationships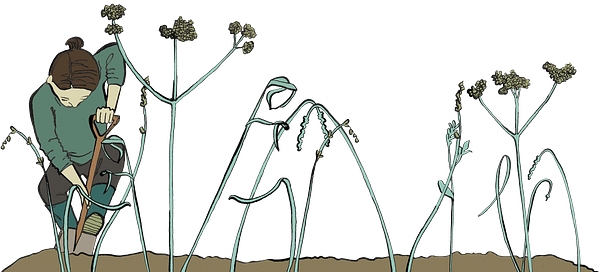 Early intervention helps support young people and families to manage conflict, as well as address the issue of youth homelessness.
How the early years can shape human relationships
An economist, psychologist and clinical criminologist George founded WAVE Trust in 1996 to bring a business strategy approach to the challenge of reducing violence and child abuse. He has been an advisor to the UK, Scottish and Welsh Governments.
George Hosking
WAVE TRUST
OBE
Conflict between parent and teenager - does it have to be a fact of life?
Dr John Coleman is a psychologist with a long-standing interest in adolescence. He is the Founder of the Trust for the Study of Adolescence, and from 2006-2016 he was a Senior Research Fellow at the University of Oxford. He is currently working on projects to do with parenting, mental health, and the teenage brain.
Dr John Coleman
UNIVERSITY OF OXFORD
OBE
"It's about The People, always The People"
John retired from Strathclyde Police in 2013. In 2005 along with a colleague he established the Scottish Violence Reduction. John is passionate about primary prevention, he continues to speak and write about the need to value the importance of relationships and being human.
John Carnochan
OBE QPM (HON.) LLD FFPH
Understanding Others
Ximena has expertise in human rights, having worked as a human rights adviser and prosecutor in Colombia. She trained at the International Institute of Human Rights in Strasbourg and at the Raoul Wallenberg Institute for Human Rights in Lund, Sweden. She is a certified specialist in constitutional law and holds an MA degree in Peace Studies and Conflict Resolution from the University of Lancaster. She has been awarded several international scholarships.
Ximena Vengoechea
FACULTY OF ADVOCATES
Ministerial Address 2017
Mark McDonald was born in Inverurie in 1980 and studied politics at Dundee University, before taking a postgraduate Masters course in Strategic Studies at Aberdeen University. A by election in April 2013, saw Mark selected as the SNP candidate for Aberdeen Donside, where he resigned his regional seat. He was returned to the Scottish Parliament as MSP for Aberdeen Donside on 20 June 2013 and again on the 6th May 2016. Mark was subsequently appointed to his current position as Minister for Childcare and Early Years by the First Minister.
Mark McDonald MSP
MINISTER FOR CHILDCARE AND EARLY YEARS
The Scottish Centre for Conflict Resolution plays a vital role in reducing family conflict and equipping young people with the skills to develop healthy relationships and cope when family relationships break down.

MARK MCDONALD MSP, MINISTER FOR CHILDCARE AND EARLY YEARS, TRANSFORMING CONFLICT 2017
I feel like I have left today wanting to stand up and make a difference in the world. I feel passionate and motivated to make a difference in young people's lives.

DELEGATE, TRANSFORMING CONFLICT 2017
What a range of fantastic, interesting and experienced speakers. I could've listened to their knowledge all day. .

DELEGATE, TRANSFORMING CONFLICT 2017
Inspiring day! Really relevant, useful themes/topics at conference with quality speakers.

DELEGATE, TRANSFORMING CONFLICT 2017
Upcoming events
SCCR Conflict Resolution Online Course - Untangling The Knots
27 November 2023 - 12 December 2023 | 10:00 - 12:30
PARENT/CARER EVENT- Conflict Resolution Series - Resilience: Bouncing Back
16 January 2024 | 19:00 - 20:00
PARENT/CARER EVENT - Conflict Resolution Series - Difficult Conversations
25 January 2024 | 19:00 - 20:00
SCCR Conflict Resolution Online Course - 'Untangling The Knots'
5 February 2024 - 21 February 2024 | 10:00 - 12:30
PARENT/CARER EVENT - Conflict Resolution Series - Understanding Anger
6 February 2024 | 12:00 - 12:45
PROF/PRACT/VOL EVENT-Conflict Resolution Session -Difficult Conversations
20 February 2024 | 08:30 - 09:15
See all events