NATIONAL CONFERENCE 2016
Conquering Conflict
Let's Break the Mould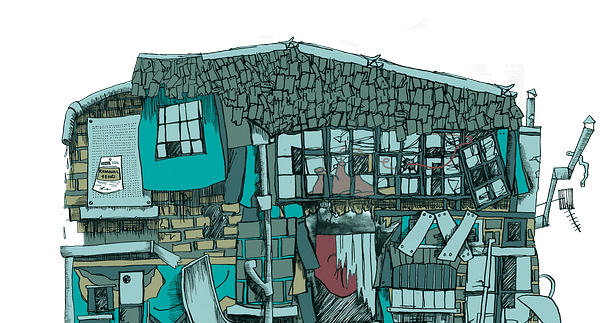 Today brings an opportunity to shine a light on the importance of how we individually and collectively work and contribute to understanding and reducing conflict, as well as addressing the issue of youth homelessness in Scotland.
The Body Keeps the Score
Sara is a specialist in chronic pain and its relation to trauma. Sara completed her post-graduate training at The London School of Contemporary Dance, trained in Psychiatry, Osteopathy and General Practice in Glasgow and London, returned to Scotland in 2006 as a GP and worked as a CAMHS speciality doctor, encountering the personal cost to families of inter and intra-generational conflict. Sara is a medical adviser for Scottish Adoption, Barnardo's and Carolina House Trust.
Dr Sara Watkin
SCCR MEDICAL ADVISOR
Family Conflict and Criminal Justice – The Need for Creative Solutions
Ailsa Carmichael QC specialises in public and administrative law, and has appeared in a number of leading cases in the Court of Session, House of Lords and the Supreme Court. Ailsa has appeared in cases relating to the legislative competence of the Scottish Parliament, Human Rights and Immigration. She has advised public authorities and others in relation to matters including freedom of information under FOISA and the Environmental Information (Scotland) Regulations.
Ailsa Carmichael QC
FACULTY OF ADVOCATES
Do You See What I'm Dealing with Here? Thoughts and Feelings in Conflict
Charlie Irvine is one of Scotland's most experienced mediators, providing family mediation since 1993. His practice now includes workplace and education disputes as well as professional complaints. Charlie is also visiting Professor at University of Strathclyde where he teaches a Masters course in Mediation and Conflict Resolution.
Professor Charlie Irvine
STRATHCLYDE UNIVERSITY
Football, Hope, Change.
David founded Street Soccer (Scotland) and has experienced first-hand the problems that face the people his organisation works with and helps on a daily basis. He is also Global Ambassador for the Homeless World Cup organisation, an Ambassador for National Charity Quarriers and is an Advisory Board Member for UNICEF (Scotland).
David Duke
STREET SOCCER SCOTLAND
CEO & FOUNDER
"Your Playing Small Does Not Serve the World"
Norman Drummond has often been described as "one of the most talented and inspiring Scots of this generation." His life and career have taken him from the gangland of Glasgow and Edinburgh as a Minister, to The Parachute Regiment and The Black Watch, to the position of Headmaster of Loretto and BBC Governor and Founder of Drummond International, Columba 1400. Norman's life has represented a commitment to looking for the best in others and to encouraging them to see that unrealised potential in and for themselves.
Norman Drummond
DRUMMOND INTERNATIONAL
CBE FRSE
Ministerial Address 2016
Ms Campbell started a career in publishing. Before her election, Aileen also worked for Nicola Sturgeon in 2005 and Shona Robison in 2006 as a Parliamentary Assistant. Aileen was first elected to the Scottish Parliament on May 3, 2007 as a list member for the South of Scotland. She was re-elected as the MSP for Clydesdale at the May 5, 2011 election and appointed to her present position.
Aileen Campbell MSP
MINISTER FOR CHILDREN AND YOUNG PEOPLE
Preventing people from experiencing the misery of homelessness is a priority for the Scottish Government and services like SCCR's National Resource Centre will provide vital help for those at risk of becoming homeless.

AILEEN CAMPBELL MSP, MINISTER FOR CHILDREN AND YOUNG PEOPLE, CONQUERING CONFLICT 2016
Thank you for a great day. Great variety of speakers and interesting from start to finish. Looking forward to next one!

DELEGATE, CONQUERING CONFLICT 2016
Everyone should be able to come to an event like this whoever they are, whatever they do as we would be a better society for it.

DELEGATE, CONQUERING CONFLICT 2016
Upcoming events
SCCR Conflict Resolution Online Course - Untangling The Knots
27 November 2023 - 12 December 2023 | 10:00 - 12:30
PARENT/CARER EVENT- Conflict Resolution Series - Resilience: Bouncing Back
16 January 2024 | 19:00 - 20:00
PARENT/CARER EVENT - Conflict Resolution Series - Difficult Conversations
25 January 2024 | 19:00 - 20:00
SCCR Conflict Resolution Online Course - 'Untangling The Knots'
5 February 2024 - 21 February 2024 | 10:00 - 12:30
PARENT/CARER EVENT - Conflict Resolution Series - Understanding Anger
6 February 2024 | 12:00 - 12:45
PROF/PRACT/VOL EVENT-Conflict Resolution Session -Difficult Conversations
20 February 2024 | 08:30 - 09:15
See all events