Co-producing a Podcast
Leap Confronting Conflict help young people to develop the skills to manage conflict in their own lives, reduce violence in their communities, and help lead our society. Their Let's Talk Conflict podcast addresses topics such as conflict in the care system, relationships and wellbeing. Ashley, who worked on the podcast, blogs about the experience for us.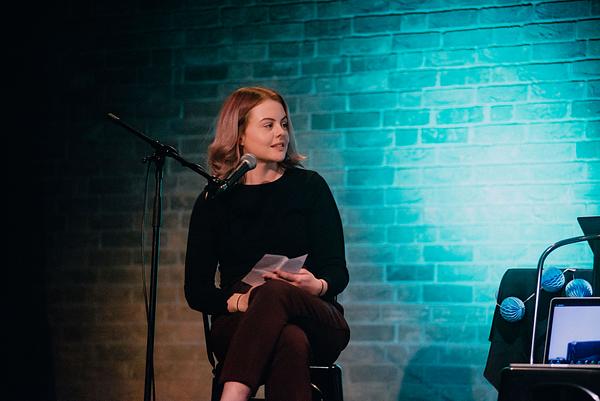 Ashley is 25 and from Glasgow. She has been working with Leap Confronting Conflict to create a podcast for young people in the care system and care leavers. Let's Talk Conflict is co-produced with young people, and addresses topics such as conflict in the care system, relationships and wellbeing. Ashley shares her journey below.
Joining the Co-production group
In Summer 2020, I received an email offering me an opportunity to join a co-production project with Leap Confronting Conflict. The group was made up of young people with experience of the care system, and the purpose of the project was to design a resource to support young people in care. I really liked the sound of this, as I'm a creative person and highly interested in developing my skills in this area and supporting young people in the care system.
When the group first came together over Zoom, there were lots of discussions about what kind of resource we wanted to create, bearing in mind that we were all working remotely during the middle of the pandemic. We spoke about creating care package boxes, creating a YouTube channel, or developing a podcast. In the end, we decided to create a podcast to support young people in the care system. We have been working on the podcast for over a year now, and have released our first season made up of seven episodes. The podcast is called Let's Talk Conflict, and you can listen to it on Spotify or Apple Podcasts - please do give it a listen and let us know what you think!
Creating the Let's Talk Conflict podcast
The episodes address different issues within the care system, exploring themes such as relationships, conflict and wellbeing. We share our own experiences of the care system and give advice for young people who are navigating some of the challenges involved with growing up in care. There are nine of us involved in the podcast in total, including two staff members from Leap, and we come from all across the UK. Over the time we have been working together, we have built a really strong and supportive community. I have loved the journey we have been on together, especially during lockdown which was a difficult time; it was great to be able to meet weekly online through Zoom. I really appreciate everyone within the group and would consider them as friends for life. If you're interested in hearing more about the process of co-producing a podcast, have a listen to Episode 7!
I wanted to do the podcast to share some of my own experiences growing up in care in order to highlight the issues that need to be changed. I want to be a role model and to prove that it doesn't matter where you come from or what your background is, it's who you are as a person and what you do with your life that matters.
Building a safe collaborative space
Leap Confronting Conflict in my eyes are a brilliant organisation. Throughout the podcast, it's been a process of genuine co-production and collaboration. Leap have taken the time to listen to what the group feel and want. They have also been really supportive to myself and the group, for example when we have been discussing difficult topics such as relationships, it was agreed for the group to have additional wellbeing sessions facilitated by a Leap trainer, giving us the space to share and reflect in a safe environment. We also received a course of Leap's conflict training which gave me an insight into myself and how I react to conflict.
What's next?
Working with Leap has truly helped me with my confidence, which like so many others, I had lost due to lockdown. We are now in the planning stage for Season 2, which I'm hoping will be even bigger and better than the first season! We also hope to get some well-known guests on to chat with us this season – get in touch with letstalkconflict@leapcc.org.uk if you're interested in featuring on Season 2!
From receiving the first email about the project, I never thought it would have turned into creating a successful and impactful podcast like this. I've made so many memories and have had some amazing opportunities. I've met some wonderful people and it wouldn't have been possible if it wasn't for Leap and the people in the group. I'm really looking forward to Season 2 and what that brings – stay tuned!