Collaboration is key
16 May 2019 By Dr Stephen Breslin, Chief Executive at Glasgow Science Centre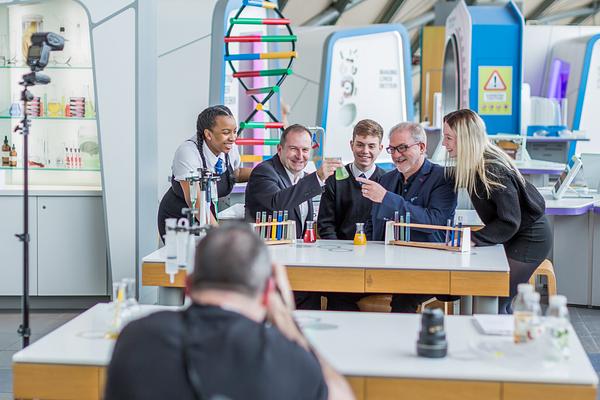 Glasgow Science Centre's (GSC) vision is to help create a country where all people value science and technology to inform decision-making, empower individuals and enrich lives.
It's a belief we share with organisations the length and breadth of Scotland and many other countries across all continents.
Similarly, we know from opinion polling that too many people still do not know much about how scientists work and that there is a low trust in science journalism. We know that we cannot change this on our own and it's the reason why collaboration is so important to Glasgow Science Centre.
Whether this is with universities, other science centres, public and private companies or alongside government, we recognise that there is a common goal.
For example, our science centre now has a formal working partnership with Cyrenians' Scottish Centre for Conflict Resolution. They are doing a tremendous amount of work helping Scotland's young people to better understand their 'brain science', in a bid to improve mental health and physical wellbeing.
Our organisations have been working well together since the SCCR launched its 'Emotional Homunculus' here in Glasgow. It is an excellent digital resource that supports the understanding how we end up in arguments, what our responses are and how we can conquer conflict.
At GSC, we have the facilities and expertise to help the organisation to achieve these noble aims. For almost 20 years, we have been inspiring people of all ages to explore and understand the world around them. I'm confident that our partnership enables us to help even more people to enjoy science and understand its relevance to their lives.
We are excited about the potential opportunities that could arise from the partnership. We are already looking ahead to joint projects that could take the form of exhibitions, events, workshops and digital resources. Of course, to realise these aims we will work jointly to raise the necessary revenue to take the projects forward.
We are eager to continue seeking out more partnerships. Across the UK, there are over 50 science and discovery centres and science museums. We all share a common goal to inspire public audiences with science and we collectively engage with more than 20 million children and adults every year.
All of us are partners within the UK Association for Science and Discovery Centres, the national organisation that brings together the UK's major science engagement organisations to play a strategic role in the nation's engagement with science. Together, our vision is for a society where people of all backgrounds and in all parts of the UK are inspired and fully involved with the sciences.
Collaboration is at the heart of everything Glasgow Science Centre does and our organisation is stronger because of the work we do with our partners.