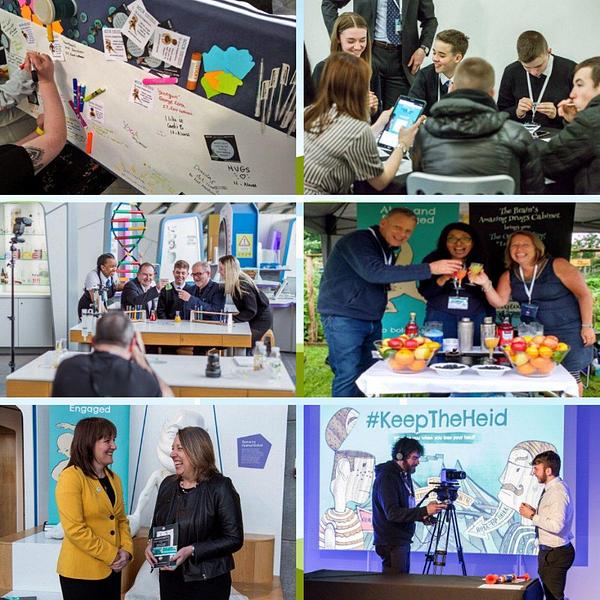 Whilst there is a firm commitment in Scotland to tackle the causes and consequences of youth homelessness with numbers steadily declining, it is a deep concern that as we move towards the end of 2019, just over 4,000 young people continue to present as homeless in Scotland due to relationships in their family fracturing and falling apart. We also know this figure is just the tip of the iceberg with many families struggling behind closed doors. Conflict happens in all our lives, for a myriad of reasons, often with minimal consequences, but sometimes the impact can be devastating and debilitating, with the propensity to affect our relationships, life chances, education, mental health and well-being. In rising to the challenge to create new solutions to problems rooted in the past, and building on our mediation and support services, we launched five years ago (2014) as the Cyrenians' first national initiative and the first of its kind in Scotland. Recognising the need to move away from only crisis and prevention work, we contribute strategically to a progressive model of earlier intervention.
It has been vitally important that our work is shaped and informed by the needs of young people, parents/carers and professionals. In research and consultations we have undertaken since our launch, we know young people, parents/carers, professionals and practitioners believe it's crucial to find a way to address the universal issues of emotion and anger and to reduce the stigma and societal labelling that deters people from asking for help. For this, we need a better understanding of the emotional and anger cycles that lead to conflict and an improved understanding of brain science, particularly the chemistry that drives communication and conflict. That's where we come in.
Working strategically across Scotland, the SCCR supports best practice in mediation and conflict resolution, delivering free SSSC badged training and events combined with the development of innovative and engaging psychoeducational digital resources. Through doing so, we succeed in helping individuals, families and communities to develop their skills, knowledge and understanding and contribute to transforming conflict, improving relationships and lives. We are also enhancing education and bridging the attainment gap which is a challenging proposition, considering it sits within the many multiple 'moving parts' of governance and policy, a rapidly changing digital culture and the realities of familial and social economics.
Digital media is also redefining the culture of information. Finding new ways to engage and connect through this medium in a meaningful way is vitally important. As such our psychoeducational digital resources, developed in collaboration with Dr Sara Watkin, are designed to integrate professional and often complex scientific knowledge distilling it down to create interactive, engaging content with universal appeal. These resources include our digital quizzes #MonkeyVsLizard, #KeeptheHeid and our latest multi-media development, Meet Your Emotional Homunculus and the Brain's Amazing Drugs Cabinet. We also now have a full Resource Hub and Resource Booklet online for professionals working with young people to access.
Working collaboratively is the cornerstone of all that we do. We believe through sharing skills, knowledge and hope, Scotland can be the best place to live and grow, and that the dedication of professionals and practitioners brings about positive change. Together we can positively contribute to the lives of young people and their families to create a society where conflict isn't the norm, and when it does happen, that we have the ability to be able to navigate through to safe shores, or be clear about where to ask for help.
Over the coming few weeks, as our five year anniversary come to a close, we'll be taking a closer look at our work, those who have supported us, and what has shaped it, on our social media channels. Follow #fiveyears on our Twitter, Facebook and LinkedIn.