Happy Birthday, UNCRC
We celebrate the thirtieth anniversary of the United Nation's Convention on the Rights of the Child in the UK this week. Find out what the SCCR and Cyrenians are doing to support it.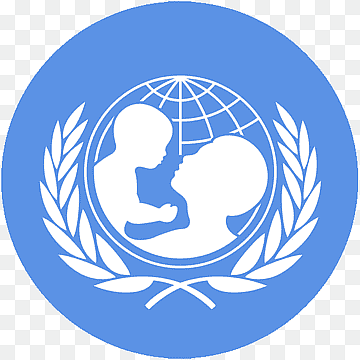 We celebrate the thirtieth anniversary of the United Nation's Convention on the Rights of the Child in the UK this week. In 1989, world leaders came together to adopt an international agreement on childhood – the UNCRC – which has helped transform children's lives across the world. Ratified in the UK in 1991, the UNCRC came into force in 1992.
The Convention has 54 articles that cover all aspects of a child's life and set out the civil, political, economic, social and cultural rights that all children everywhere are entitled to.
But still not every child gets to enjoy their childhood and too many get their childhood cut short.
Scotland aspires to be the best place in the world for a child to grow up and has put the UNCRC at the fore, underpinning all aspects of work and or support for children and young people, including embedding it into Scots law.
However, I would remind readers that we have had this convention for 30 years and arguably we still fall short for many children and young people to enjoy their childhood and exercise their rights. Over 5,000 young people aged 16 – 24 years old become homeless in Scotland due to family breakdown [1]; this is only one statistic from many related to young people that show that Scotland still have a long way to go to achieve our aspiration.
Nevertheless, the UNCRC has become the most ratified human rights treaty in history and has transformed children and young people's lives for the better.
Four general principles of the UNCRC informs best practice by:
applying their rights without discrimination (Article 2)
ensuring the best interests of the child to be a primary consideration (Article 3)
facilitate their right to life, survival and development (Article 6)
provide opportunities for children and young people to apply their right to express a view and have that view taken into account (Article 12)
The Cyrenians has been proactive in developing, embedding and supporting children's rights across all departments within organisation. Building on existing policy the organisation has designed and delivered Children Rights awareness training, which every member of staff has to undergo. Cyrenians has also undertook an organisational children rights wellbeing impact assessment (CRWIA) as an addendum to their 5-year strategic planning document; from those initial steps, operational CRWIA training is being developed and will be rolled out in this next period.
The organisation has active groups to monitor and support these activities, including policy decisions and service design. Young people are embedded within many services; we are consulting with young people, for example, to create a rights-based Youth Participation Policy.
Let's celebrate by championing Children's Rights in Scotland and beyond through supporting each other across all sectors, facilitating cultural change, resourcing realistically, political action and listening to children and young people.
Happy thirtieth birthday, UNCRC.
[1] Scottish Government 2020-21