Having the Power to Untangle our Knots: A person account
Danielle Shull shares her personal experience of working with the SCCR on Untying the Knots, a short course where people working with families and young people in conflict learn to understand others to better engage with them.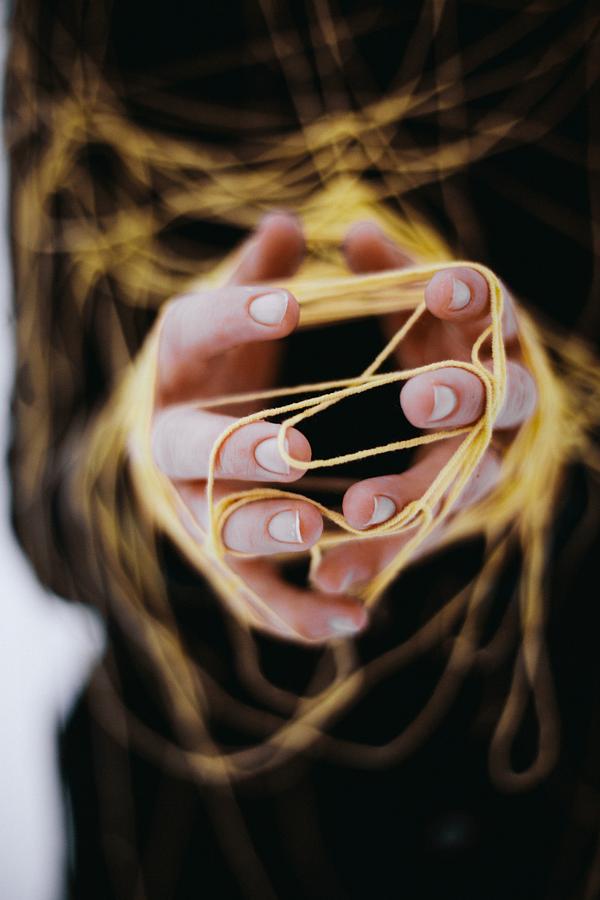 Danielle Shull is a social work student and writer living in Dundee. Originally from the US, Danielle prides herself on being authentic even when it's messy, and she is enthusiastically embracing both in her personal and professional life. With curiosity at the centre of every growth exercise, Danielle hopes to have many more opportunities to empower people to ask questions and find the answers together along the way. In the following blog, Danielle share her personal experience of working with the SCCR on Untying the Knots, a short course where people working with families and young people learn to understand others to better engage with them; they can then apply the skills to develop further understanding and better outcomes.
Life often has different ideas for me than I have for myself. As a student social worker, long-distance mum and generally anxious human being, those spaces between my goals and where life takes me can feel like caverns filled with tension and conflict. And, to be honest, I don't handle any of these things particularly well though I feel like I should.
My own feelings may be the biggest source of conflict in my life if I'm honest, and the things I've learned through the SCCR resources have highlighted that. Sounds grim, doesn't it? Acknowledging that I'm the problem in this life I'm trying hard to live well does not feel awesome, but do you know what does?
Having the power to change it.
My introduction to Cranial Cocktail and its alluring art in April started an unfolding in my life. From there, I gathered and explored the variety of resources and began to ask questions about my relationship with my feelings. I've spent a long time pushing my feelings away. Good or bad, I was adamant that the only state that was acceptable in my own head was neutral. Maintaining that neutrality was my key to being successful and every time I lost it, I failed. Right?
Absolutely not.
In September, I began the Untangling the Knots course to support my second and final year of training as a social worker. When working with families and young people, I wanted to be able to navigate difficult conversations deftly. Supporting people to navigate messy emotions and unpick conflict with care was (and still is) important to me. But i didn't realise how deeply I needed to apply those skills to my personal life too.
At 17, I experienced a life-changing medical diagnosis and subsequent treatment. I'm chronically disabled because of it and have spent the last 17 years pushing away those changes and all the feelings. I have carried fear, angst, grief, uncertainty and loss with me along every path I've walked for literally half my life. That's nearly two decades unable to keep the heid. Instead, I've bounced between anxious and afraid and fight or flight mode, unable to relax and process any of the heaviness in my life because I wouldn't even acknowledge it.
Through the years that followed, I experienced some incredibly beautiful things and some painful ones too. But I didn't let any of it reach inside me as I did an impressive juggling act of emotional intensity trying to avoid it all. As the knots began to untangle in conversations about conflict, I realised that, for me, conflict sits at the centre of care and control.
And I need to have both for myself and those I support. In all of the roles I fill and spaces I take up in this life, my own ability to stay level and self-aware is at the heart of what I can ask of anyone else.
To untangle knots as a social worker, support person, professional or mum, I must begin with the threads that make up the fabric of who I am. Honestly, I'm getting there. Even though it's messy and often hurts, I feel so lucky to continually expand the space and understanding of what lies behind conflict, comfort, peace and growth.
Image: Courtesy of Анна Малышева (Заволока), via Pexels