My experience of SCCR's International Conference: A blog by Gordon McKinlay
10 Nov 2020 By Gordon McKinlay, Head of Schools for Renfrewshire Council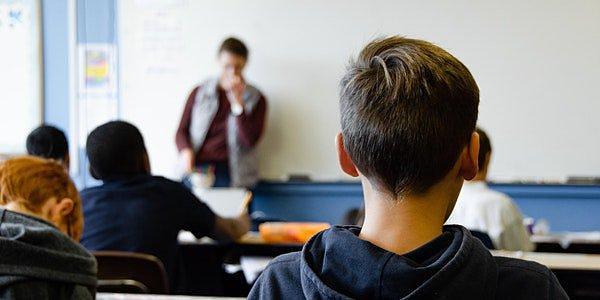 The following blog is by Gordon McKinlay, who hosted the 'Nurturing Wellbeing' webinar alongside his colleagues Michael Harker, Ciara Briggs, Ruth Carleton, Amy Nolan and Charlotte Murray, as part of SCCR's International Conference: 'Connections & bridging the divide' which took place throughout October 2020.
It's easy to focus on what we can't do at the moment.
With the days getting shorter and many of us feeling the pressure of either working on the front line or being stuck at home it is easy to agree with Gavroche from 'Les Miserables' and "look down". It's not hard to see how relationships can become strained, the ways in which we can feel lonely and how easily conflict can erupt. We can easily feel that the restrictions we are facing will never end. Whatever the days and weeks ahead may bring, I am reminded of the importance of human connection. We are social beings and need to connect with each other in order to flourish and support our mental wellbeing.
Over a number of years SCCR conferences have provided a great opportunity for professionals, parents and young people to meet and connect with one another, listen to one and another and take notice. When our circumstances make it difficult for us to be in the same physical space it is easy to lose that sense of connectedness.
The writer Meg Wheatley reminds me very powerfully that none of us exists in isolation. Everything in the universe is about relationships. It has, therefore, been a breath of fresh air to be part of the recent SCCR international conference. How truly inspirational to listen to contributions from so many individuals and organisations who are connecting with one another and building bridges to make lives better for others. To reflect on so many different facets of engaging positively with conflict, building peace and strengthening relationships has been very powerful. My eyes have been opened by so many different facets of the theme of the event. It has been good to be reminded to look up.
I often return to the words of an ancient proverb which encourages the wise to listen to others, even if fools think they need no advice. Building positive relationships where we listen to one another, take notice and build bridges is certainly a wise thing to do and has been the key hallmark of the huge range of workshops and seminars throughout October. I have loved being able to hear from others and, in particular to listen to voices from across the world on an equal footing. I can't imagine any circumstances when we could have brought together contributions from Gaza, Zimbabwe and Scotland if we had not been forced to take our engagement online.
None of this would have been possible without the contribution of a huge number of people. I want to add my thanks to the team for all their efforts in bringing together such an innovative and creative programme of events. It may not have been possible to be in the same room together but we really have taken the opportunity afforded us to look up, make connections and bridge the divide.