Perspective, mental health and art with Creative Natives' Jennifer Hunter
23 Jun 2020 By Rachel Lee, SCCR Digital Media and Communications Officer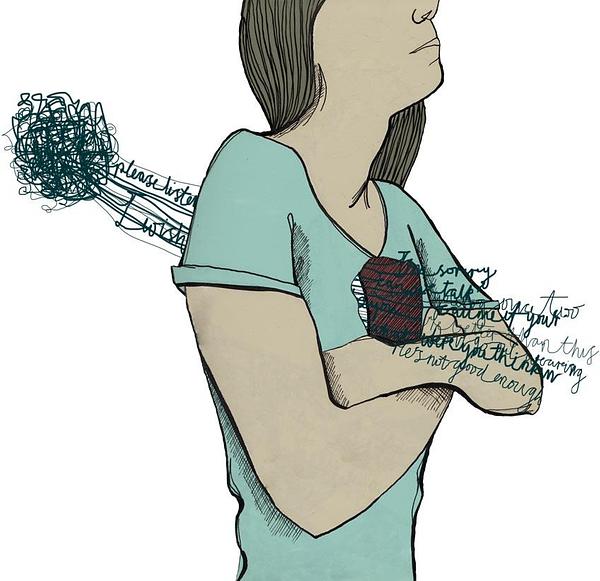 "Perspective is something you need to be consciously aware of on a daily basis."
"I'd call it needing to have a default mode of never making assumptions about another person's reality…the only way to achieve this is to build trusting relationships where you really do get some insight into another person's life – then you have real 'perspective'."
This is Jennifer Hunter's perspective of, well, perspective. It has been gained from working alongside people experiencing mental health issues for 15 years.
Jennifer is an artist, with a degree from Glasgow School of Art, who has combined her creativity and compassion in her role as a key worker for Creative Natives.
Naturally, she believes there is an undeniable link between art and mental health and it's something Jennifer sees demonstrated in her work on a daily basis.
Jennifer said; "We find at Creative Natives that when the young people are focussed on their art in the studio, they tell us they feel uplifted, more positive – and any negative feelings they may have been experiencing are momentarily gone."
"They also find confidence through their practice, literally the act of creating something makes them feel good – having something to hold or look at that came from them makes them feel proud and empowered."
Creativity has endless benefits. Art can be a vessel for people's self-expression and a key coping mechanism for dealing with mental health issues or difficult situations.
Jennifer has kindly shared this powerful story of a Creative Natives participant who had struggled at school due to being bullied by their peers and feeling unsupported by their teachers as they identify as transgender. This led them to experience mental health issues and suffer from panic attacks and, as a result, had become socially isolated and withdrawn.
However, after attending Creative Natives for almost a year and a half, they began to see the studio as their safe space.
Jennifer said; "They are a phenomenally talented visual artist so we always gently supported and encouraged them to get their art out into the world but as it's a very personal expression of their gender identity and their struggle for acceptance this had to be done at their pace."
"Eventually though they produced a series of works which they felt really expressed their emotions surrounding gender, identity and acceptance in a very beautiful and powerful way so they agreed to have them published on an online gallery and to be entered into a competition," she continued.
"The day we uploaded them to the online gallery was an absolute celebration and such a turning point for them in terms of their confidence and we were all so incredibly proud of their achievement which was huge."
"They told me they felt they had used their art to help others experiencing similar issues and that in itself made them feel really good and gave so much of what they had been though a more positive outcome and meaning."
How do you express your emotions? The SCCR can help you find out.
The SCCR have infused art into our innovative resources to help people gain a better understanding of their brain's chemistry, emotions and reactions. By using engaging visual animations and expressive illustrations, we convey complex scientific ideas in our psychoeducational digital resources that are free, easily-accessible and suitable for young people, parents/carers and professionals who work with families struggling with conflict.
Improve your self-awareness by exploring our digital resources here: https://scottishconflictresolution.org.uk/brain