Stress Test: Tips for young people on how to avoid arguments at home caused by exam results
On Tuesday 8 August, young people across Scotland will receive their exam results, an occasion for joy - and conflict. Here's some ideas on how to avoid arguing with family about how well you did.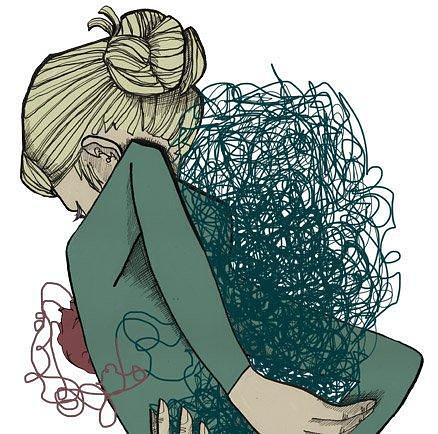 On Tuesday 8 August, young people across Scotland will receive their exam results. If you're one of the thousands of students waiting to hear how they did – or if you're their parent or carer - it's natural to feel anxious during the week leading up to the big day. Sometimes, though, this tension can lead to conflict at home. Facing the future can be scary, and it's okay to admit that.
If you find yourself arguing before and after receiving your results, we can help. Our website has free resources that can help you and your families through this nerve-wracking time.
Whatever your results, you can avoid conflicts caused by exams
Whether you're celebrating your achievements or facing disappointment, remember that you're not alone. Many of us might feel angry with ourselves or overwhelmed. It's a good idea to recognize and deal with these emotions without taking them out on others.
If you are struggling, why not try something that will distract the mind, like exercise or a favourite hobby? The SCCR's Hacked Off Hacks series offers easy exercises to calm the mind.
Talk honestly about how you feel and encourage your parents or caregivers to answer just as openly. In most cases, even where they might be disappointed you didn't get the results you wanted, they're still proud of you and want the best. Between yourselves, find a time to talk about what options you have, but don't do it straight after receiving your results. You might still be feeling a bit raw so take a day or two to let it sink in.
Work with your caregivers to make the most of those options. If you have a conditional offer from a university or college, keep contact numbers handy; sometimes, you can negotiate on a lower grade or find a course using clearing.
Whether the results are what you were after or not, give yourself a treat; you've been studying hard and even after the exams you've had several months of waiting to hear. If you can afford it, go for a hamburger with friends or visit the cinema; we can recommend Mission Impossible: Dead Reckoning, Oppenheimer and Barbie as great ways to let off some steam.
Good results can stress young people and parents out too
Getting good results can be as stressful as not. If the student has done better than expected, there will be new opportunities to consider. More choice is generally thought better – but with it can come pressure, indecision, stress. No one wants to make a mistake when considering life decisions.
Families that find themselves in this situation can start be remembering – everyone is on the same side. Everyone wants the best option for the young person. There is time still to take stock off the offers and opportunities that can come with achieving the grades needed or doing better than expected.
Skills Development Scotland (SDS) Results Helpline opens today for 4 days, providing impartial careers advice and guidance on the next steps to students, and their parents and carers, following their exam results. Call 0800 917 8000 to receive advice on how to get the best out of whatever results came through the letterbox today.
How to Have Better Conversations with your Parents
The SCCR website is an excellent resource for advice on having better conversations with parents and carers. Our website has tips, techniques, life-hacks and advice that can get you through the next few weeks.
Remember, exam results don't define us, and whatever the outcome, there are any number of ways that people make their way through life. Embrace the journey, learn from the experiences, and keep moving forward.