The SCCR responds to the Scottish Government's latest youth homelessness figures
With new statistics revealing family conflict is still the leading cause of youth homelessness in Scotland, the SCCR considers what these numbers mean.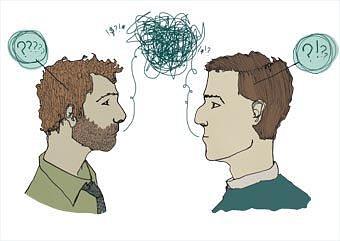 'We are in the grip of a housing emergency.'
Cyrenians CEO Ewan Aitken didn't mince words this morning when the Scottish Government published the 2022-3 homelessness figures; read what he had to say here. The statistics reveal that over the past year there has been a ten percent increase in households experiencing homelessness.
Our service, Cyrenians Scottish Centre for Conflict Resolution, was created to address youth homelessness in Scotland. The statistics covering youth homelessness paint a disquieting picture. In the last year 8,542 young people presented as homeless, an increase of 293 or 4 percent.
If we look back at the figures a decade ago, to when SCCR began, the level of youth homelessness sat at over 12,000 young people. The direction of travel is roughly downwards, but that's no reason to relax, not when figures have gone up in these latest set of figures.
Common causes of youth homelessness can include family breakdown, exclusion from school, leaving care, prejudice against young LGBT people, escaping violence and issues related to mental health.
If we look deeper into the figures, we see that the leading cause for youth homelessness in Scotland remains disagreements leading to a young person being asked to leave home.
Thankfully, 'Dispute within household: violent or abusive' as a reason for youth homelessness declined by 9 percent. Unfortunately, 'Dispute within household / relationship breakdown: non-violent' did not follow suit, and increased by 5 percent. 'Asked to leave' as a reason for youth homelessness rose by 1 percent, which I almost described as 'only' – until I looked at the figures again and saw that that still meant 3,565 were asked to leave home without somewhere to go onto.
If we break down the figures for youth homelessness into local authority regions, we see some real differences between areas. Where Stirling saw a drop in its youth homelessness figures by 29 percent, Argyll and Bute saw an increase of 31 percent. Some of the largest increases appear to be in primarily rural areas. Again, if we look back at the earliest figures supplied, to 2007-8, we see the trend is downwards but given figures are ticking back up in many cases this year, there is no room for complacency.
Certainly, here at Cyrenians Scottish Centre for Conflict Resolution, we approach these figures seriously and will take them into account as we plan our work. We continue to pursue our ambition to be a National Resource Centre for best practice in conflict resolution, mediation and early intervention work. We take our work into schools and youth organisations, provide free digital resources on our website, as well as free online events that provide advice and reassurance to young people, caregivers and the professionals and practitioners who work with them.
'Every day charities like Cyrenians make a significant impact,' Cyrenians CEO Ewan Aitken stated in his Cyrenians blog marking the publication of these latest homelessness figures, 'but in order to stop these numbers continuing to rise, we have to see a collective commitment to sustainable prevention activity.
'In next week's Programme for Government, the Scottish Government has the opportunity, by prioritising affordable housing, new and long-term funded prevention duties, and social support, to turn the tide on this crisis. We hope these latest numbers force a commensurate response – we can't turn our back on the human cost of the housing crisis.'