What does Remembrance Day mean to you?
11 Nov 2019 By Richard Henderson, Live Life Partnership Manager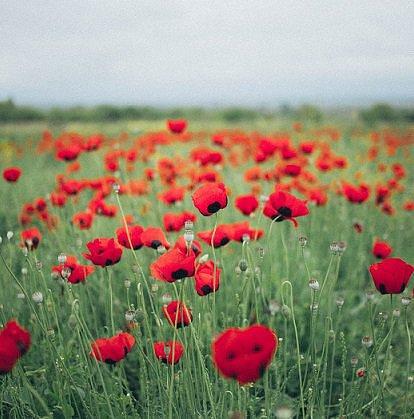 It has been just over 100 years since the First World War ended and 74 years since the Second World War ended.
We may well have forgotten the pains of the past but for Moina Michael, a professor at the University of Georgia. Michael swore to wear a poppy each year as a symbol of remembrance for those who lost their lives in the war and wrote the poem "We Shall Keep the Faith." This has spread all over the world and is now the symbol of remembrance and the blood spilt in war.
Generations after the War remember it through history lessons, stories passed down through the family or from diaries that have been found and shared.
As history has shown us, there was nothing Great about the "Great War". It was not the War to end all Wars and, unfortunately, we live in an ever-changing world where conflicts between governments and countries continues.
This is not the platform to debate the morals and motivation of countries, but it is a time to remember the men, women and animals who have given their lives for their counties.
When we go about our daily lives it is easy to forget that we are a country at war. Our lives are not affected, and it is business as usual. The image we have in our head of war is propaganda posters, sandbags and ration books.
When these brave Veterans return home and decide to leave their military family and start a new life amongst us on Civvy Street what awaits them?
Uncertainty, anxiety, apprehension, disconnection, unemployment, the list can go on. So what do they turn to? Drink, drugs, crime? This paints a bleak picture and is not thankfully the case for a lot of ex-forces but life on the front line affects people in different ways and at different times.
Thankfully, Live Life is a new partnership project with the specific purpose of tackling serious stress in veterans, families and carers.
Cyrenians, NHS Lothian and Veterans' organisations (Veterans First Point, Fares4Free, Rock2Recovery, Coming Home Centre, Horseback UK, Stand Easy Productions and Lothians Veterans Centre) have agreed to work together to deliver the Live Life project in Scotland. By using our collective expertise, in areas such as mental health, mediation, coaching, drama, horsemanship, conflict resolution, advice and employability, along with shared values, we aim to ensure that the objectives of Live Life are delivered to a high standard and this is the least we can do to help those who have given so much for their country and now need our help.
So, what does Remembrance Day mean to me?
It is not about the medals on show, it is a day where I reflect on all the men and women serving in a hostile country far removed from their homes and loved ones. I remember my fallen friends and their families who have lost their loved ones and how lonely they feel.
It is a day to remember.