Young Scot in Partnership with SCCR
13 May 2020 By Louise Macdonald OBE, CEO, Young Scot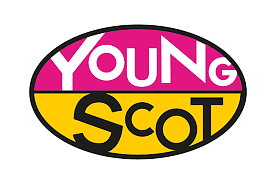 It's normal for young people to feel anxious and overwhelmed by what they're hearing about COVID-19 right now, and the need for specialised youth information has never been greater.
As their daily routines change, the impact on young people's lives is enormous. Many are not attending work, college, university or their Modern Apprenticeships. Others are dealing with illness, self-isolating or caring for a family member or someone in the community. For others, they are worried about what school closures mean for their future.
To help young people through this crisis, we quickly developed a quality-assured information platform populated with youth information and support around COVID-19. The information includes the steps to take to avoid catching COVID-19 and how to prevent spreading it to others. We also developed information on emotional wellbeing and mental health, money, finance and how to support others in the community. The information continues to be shared on Snapchat, Instagram, Facebook, TikTok and YouTube. This is helping to reach young people in the digital spaces they spend their time in.
At Young Scot, a key part of our strategy is collaborating with information partners. This helps us to ensure that we share only the highest-quality information. It also helps us to challenge the misinformation that young people often are exposed to.
Soon after the start of lockdown we began to hear from young people about their concern over conflicts resulting from spending more time at home with family, carers or loved ones creating difficult situations, especially for those coping with family problems or worrying about COVID-19. We immediately identified that the Scottish Centre for Conflict Resolution's (SCCR) expertise in mediation and understanding of conflict could help to support young people during this time.
The SCCR and Young Scot teams quickly began working together and we were soon able to publish specialised youth information on how to resolve conflicts. The information focuses on understanding what starts conflict, which helps young people to understand how to resolve it. It also includes tips for how to react when upset by something someone has said or done. To support young people's emotional wellbeing, SCCR also included information on how emotions work, and advice on what to do if young people are struggling to manage them.
The information was shared widely with young people via our social media channels. We also invited young people to send us their questions about conflict and arguments, with Duncan Gordon, Diane Marr and Andrew Boyd from SCCR filming their responses to the questions, which we shared on our YouTube channel.
We are incredibly thankful to the SCCR for the support they've given young people during these challenging weeks and months. Partnerships such as these help Young Scot maintain our commitment to providing young people with the information they need to make informed decisions and choices – especially in times of such turmoil and uncertainty.
For more information visit: www.young.scot/coronavirus